Age Considerations For Starting Bouldering
Find out when to introduce bouldering to young climbers, the ideal age to start for each age group, whether there are any age limits, and the best time to start.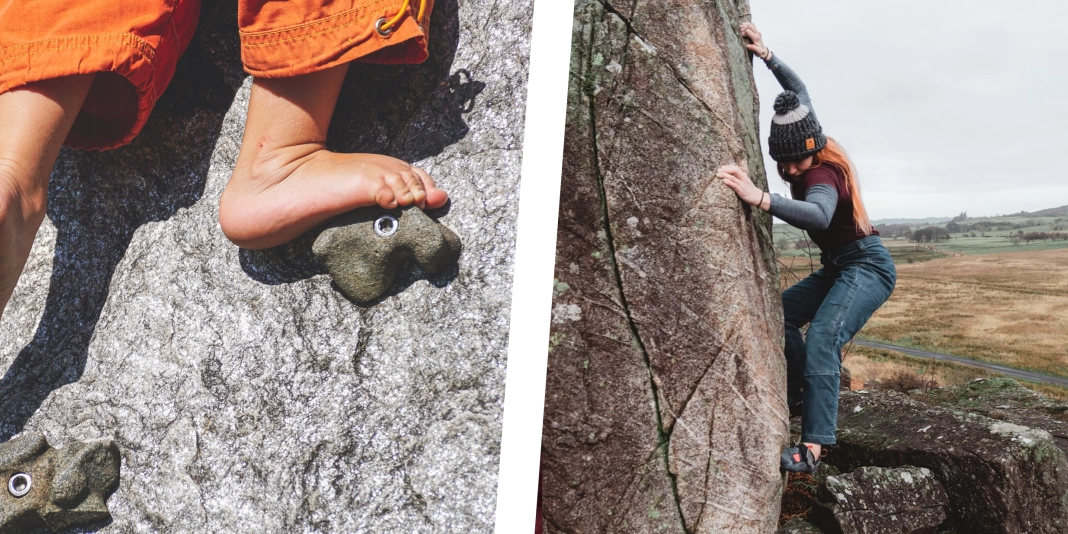 Are you captivated by the allure of bouldering, eager to conquer vertical challenges, and wondering if there's an ideal age to begin this exhilarating sport? Aspiring climbers of all ages may wonder whether there are age restrictions for embarking on the journey of scaling rocks. In this article, we'll delve deep into the world of age considerations for starting bouldering. We'll unravel the myths surrounding age limits in climbing, explore the unique benefits of starting at different ages, and provide age-appropriate bouldering tips for an enjoyable and safe experience. Whether you're a parent contemplating introducing your child to climbing or an adult with a newfound passion, get ready to explore the wonders of bouldering from a diverse age perspective!
Bouldering Knows No Age Limits
One of the most remarkable aspects of bouldering is its inclusivity. Regardless of age, this sport welcomes all climbers, from the tiniest tots to seasoned seniors. Bouldering gyms often cater to young climbers with kid-friendly walls, allowing them to engage in an array of playful routes designed to enhance motor skills, balance, and coordination. For teenagers, bouldering becomes a platform to challenge themselves physically and mentally, fostering resilience and self-confidence. Meanwhile, adults find solace in bouldering's meditative quality, where focus and determination conquer physical challenges.
Even seasoned climbers in their golden years can experience the thrill of bouldering. It's a delightful way to stay active, foster joint health, and enjoy the camaraderie of a supportive climbing community. The beauty of bouldering lies in its adaptability to individual strengths and preferences, making it an enduring passion across different age groups.
Join The Newsletter
Subscribe to get our latest content by email. We won't send you spam. Unsubscribe at any time.
Age-Appropriate Bouldering: Benefits of Starting Early
Starting bouldering at a young age bestows numerous benefits on children and teenagers. As they interact with climbing walls and navigate routes, they develop not only physical attributes but also essential life skills. Early exposure to bouldering promotes problem-solving, perseverance, and spatial awareness. Climbing fosters a sense of adventure and exploration, instilling a lifelong appreciation for the great outdoors.
Moreover, bouldering can be a transformative sport for teenagers, offering a healthy and constructive way to channel energy and emotions. It serves as a creative outlet and a confidence booster, propelling teenagers to challenge their limits and embrace personal growth. Bouldering gyms and climbing communities provide a nurturing space for young climbers to thrive, fostering lasting friendships and mentorship.
Climbing through Adulthood: Embracing a Lifelong Passion
For adults, bouldering becomes a way to rekindle the joy of exploration and discovery. Climbing walls offer a sanctuary from daily routines, encouraging adults to relish moments of mindfulness as they navigate routes and conquer challenges. Bouldering becomes an avenue to stay active, improve physical fitness, and build mental resilience.
One of the great advantages of bouldering in adulthood is its flexibility. Climbers can tailor their experience to match individual goals and aspirations. For some, bouldering becomes an opportunity for social connection, as they meet like-minded individuals in climbing gyms and outdoor crags. For others, bouldering serves as a personal journey of self-discovery, pushing boundaries, and achieving personal milestones.
Bouldering with Grace: Embracing the Golden Years
As individuals enter their golden years, bouldering presents an opportunity to remain spry and spirited. Climbing gyms cater to older adults with routes designed for various skill levels, promoting stability and balance. Bouldering becomes a delightful low-impact exercise to maintain joint health and muscular strength. Moreover, climbing fosters a sense of community and inclusivity, offering seniors a space to engage in shared experiences with climbers of all ages.
Tips for Age-Appropriate Bouldering
Regardless of age, bouldering can be a rewarding and enjoyable activity with proper care and mindfulness. Here are some tips for age-appropriate bouldering:
Warm-up and Cool-down: Prioritize warming up before bouldering and cooling down afterward to prevent injuries and aid recovery.

Listen to Your Body: Pay attention to your body's signals during climbing sessions. Take breaks if needed and avoid pushing yourself beyond your limits.

Choose Suitable Routes: Tailor climbing routes to match your capabilities, and progress gradually to more challenging climbs.

Strength and Flexibility: Incorporate strength and flexibility exercises into your routine to enhance climbing performance and reduce the risk of injury.
Conclusion
In conclusion, bouldering knows no age boundaries, making it a welcoming and diverse sport for climbers of all ages. From children to seniors, bouldering offers unique benefits and fosters a sense of community and personal growth. Whether you're starting early, pursuing your passion in adulthood, or embracing bouldering in your golden years, each age group finds joy, fulfillment, and adventure on the climbing walls. So, harness your inner determination, explore the world of bouldering, and discover the wonders of scaling rocks at every stage of life.
Commonly Asked Questions
Can toddlers try bouldering?
Yes, toddlers can participate in bouldering in a safe and supervised environment. Many climbing gyms offer kid-friendly climbing walls with easy routes suitable for young children. Climbing at this age promotes motor skills, body awareness, and confidence.
Is there an age limit for starting bouldering?
No, there is no specific age limit for starting bouldering. Climbers of all ages, from young children to seniors, can enjoy this sport. It's essential to start at a pace comfortable for each individual and progress gradually.
Can older adults start bouldering?
Absolutely! Bouldering can be a fantastic activity for older adults as it offers numerous physical and mental benefits. It's essential to approach climbing with proper warm-up, listen to the body, and seek guidance from experienced climbers or instructors.
✕
Looks like there is missing information!
Something went wrong, a report has been sent to us to check what happened.
Looks like there was an issue
Comments
You must be logged in to comment!
No comments yet, be the first!