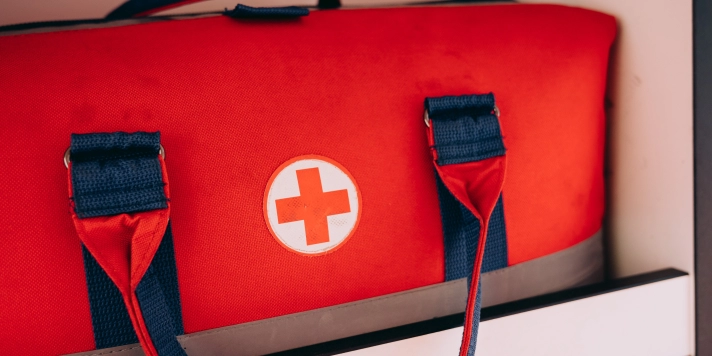 Prioritizing health and safety is paramount in climbing. Explore injury prevention and safety practices to ensure a secure climbing experience.
For me, after climbing for about a year, I noticed that my toes are more squished together, especially the tips of my toes. They have a sharper square shape rather than a round shape.
You must be logged in to comment!
I put a vitamin E cream on my hands before I fall asleep. I feel it really helps after sessions that leave me with pulsating red fingertips with little to no skin. The one I use is from Jason, its a 25,000 IU cream, but there are also oils with 75,000 IU, I haven't tried that yet though.
Leaving the cream on overnight does help quite noticeably. It doesn't completely heal the skin after one night, but usually after a second night of doing this I can climb again the next day.
You must be logged in to comment!
To help prevent finger injuries from recurring in rock climbing, here are a few tips:
Warm-up: Always warm up your fingers and hands before climbing. Engage in light stretching exercises and gradually increase the intensity to prepare your tendons and muscles for the demands of climbing.
Proper Technique: Focus on using proper climbing technique and body positioning. This includes using your lower body and core strength effectively, which can reduce excessive strain on your fingers.
Gradual Progression: Avoid overexertion and progressing too quickly. Gradually increase the intensity and difficulty of your climbs to allow your fingers and tendons to adapt and strengthen over time.
Finger Strength Training: Incorporate finger strength training exercises into your routine. This can include using fingerboards, hangboards, or grip strengtheners to improve finger strength and resilience.
Rest and Recovery: Allow for proper rest and recovery between climbing sessions. Adequate rest helps your body repair and strengthen, reducing the risk of overuse injuries.
Listen to Your Body: Pay attention to any signs of discomfort, pain, or fatigue in your fingers. If you experience any issues, it's important to address them promptly and seek appropriate rest and treatment as needed.
Finger Care: Take care of your fingers by keeping the skin moisturized, avoiding excessive filing of calluses, and addressing any minor injuries or cuts promptly to prevent infections.
Proper Gear: Ensure that you are using properly fitted climbing shoes and equipment that provide support and minimize stress on your fingers.
Remember, while these tips can help reduce the risk of finger injuries, it's important to listen to your body and consult with a healthcare professional or qualified trainer for personalized advice based on your specific needs and circumstances.
You must be logged in to comment!
To help facilitate the healing process of a finger pulley injury, here are a few suggestions:
Rest: Give your injured finger time to rest and avoid any activities that may aggravate the injury. Minimizing strain and allowing adequate recovery time is crucial.
Ice: Applying ice to the injured area can help reduce swelling and inflammation. Use an ice pack or wrap ice in a thin cloth and apply it to the injured finger for about 15-20 minutes at a time, several times a day.
Compression: Consider using compression bandages or finger sleeves to provide support and help reduce swelling. Be sure not to wrap too tightly, as it may hinder blood flow.
Elevation: Elevating your hand and keeping it above heart level can assist in reducing swelling and promoting healing.
Gentle Range of Motion Exercises: Once the acute phase of the injury has passed, gentle range of motion exercises, as recommended by a healthcare professional, can help maintain finger mobility and prevent stiffness.
Gradual Rehabilitation: As your finger improves, gradually introduce strengthening exercises and gradually increase the intensity of your climbing or finger-specific training. However, it's important to consult with a healthcare professional or a qualified hand therapist before starting any rehabilitation exercises.
Remember, everyone's healing process may vary, and it's essential to listen to your body and seek guidance from a medical professional to ensure proper care and recovery.
You must be logged in to comment!