How To Break In Aggressive Climbing Shoes: Tips For Softening And Comfort
Master breaking in aggressive climbing shoes with expert tips! Soften tight-fitting kicks, explore the plastic bag method, and elevate your climbing game.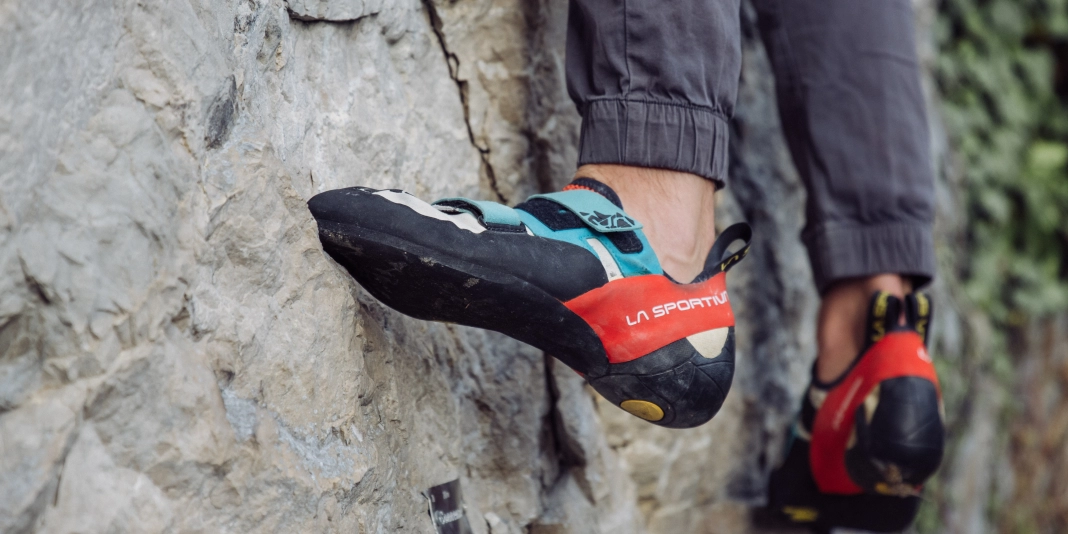 Breaking in aggressive climbing shoes can be a unique experience compared to other types of climbing footwear. The tight fit and specialized design of aggressive shoes may demand specific techniques to ensure they become comfortable without sacrificing performance. In this article, we'll delve into the differences between breaking in aggressive climbing shoes and other types, and provide valuable tips to soften and make them more comfortable for your climbing adventures. Let's dive in and get those aggressive shoes ready!
Understanding the Difference
Aggressive climbing shoes are engineered with a focus on precision and performance. Their downturned shape and tight fit maximize power and sensitivity on small holds. Breaking them in requires patience, as their initial stiffness can be more pronounced compared to other climbing shoes.
Join The Newsletter
Subscribe to get our latest content by email. We won't send you spam. Unsubscribe at any time.
Gradual Break-in Process
Start by wearing your shoes around the house or during short climbs on easy routes. This gradual approach allows your feet to adapt to the snug fit without overwhelming discomfort.
Use Climbing Socks
Climbing socks can be a game-changer during the break-in period. Thin socks provide a buffer between your feet and the shoes, reducing friction and helping to stretch the shoes more evenly.
Using a Plastic Bag
Some climbers swear by the plastic bag technique for breaking in aggressive climbing shoes. By placing a thin plastic bag or plastic wrap over your feet before wearing the shoes, you can reduce friction and make the stretching process smoother.
Heat and Mold
Applying gentle heat to your shoes can help soften the rubber and make them more pliable. Use a hairdryer on a low setting, or leave them in a warm car (not in direct sunlight) for a short time. While the shoes are warm, wear them to mold the rubber to the shape of your feet.
Toe Box Stretching
The toe box is often the tightest part of aggressive shoes. Use a shoe stretcher or the back of a spoon to gently stretch the area around your toes, but be careful not to overdo it to maintain shoe integrity.
Boulder with Precision
During the break-in process, bouldering is an excellent option. It allows you to focus on specific moves that require precision, helping your feet adjust to the shoe's sensitivity.
Massage the Upper
Knead and massage the upper of your aggressive shoes with your hands to loosen the fabric and soften it over time.
Patience Pays Off
Remember that breaking in aggressive climbing shoes is a gradual process. Be patient and resist the temptation to rush it. The shoes will mold to your feet, providing a custom fit that enhances your climbing performance.
Frequently Asked Questions
How long does it take to break in aggressive climbing shoes?
The break-in time can vary depending on the shoe model and the frequency of use. Typically, it can take several sessions to a few weeks to achieve a comfortable fit.
Can I accelerate the break-in process of aggressive shoes?
While you can speed up the process through heat and stretching techniques, avoid extreme measures that may compromise the shoe's integrity.
Will breaking in aggressive shoes affect their performance?
Breaking in aggressive shoes properly should enhance their performance by providing a more comfortable and precise fit.
What if my aggressive shoes still feel uncomfortable after breaking them in?
If the discomfort persists, consider consulting with a professional climber or a knowledgeable salesperson to ensure the shoes are the right size and fit for your feet.
Conclusion
Breaking in aggressive climbing shoes requires a combination of patience and gentle techniques to achieve optimal comfort without compromising performance. With a gradual break-in process, the use of climbing socks, heat molding, and proper stretching, your aggressive climbing shoes will become the ultimate tool for tackling those challenging routes with precision and confidence. So, take your time, embrace the process, and let your aggressive climbing shoes become the perfect extension of your climbing prowess!
✕
Looks like there is missing information!
Something went wrong, a report has been sent to us to check what happened.
Looks like there was an issue
Comments
You must be logged in to comment!
No comments yet, be the first!