Women's Climbing Shoes: Design And Fit Considerations
Explore the world of women's climbing shoes and learn about essential design and fit considerations for unparalleled performance and comfort.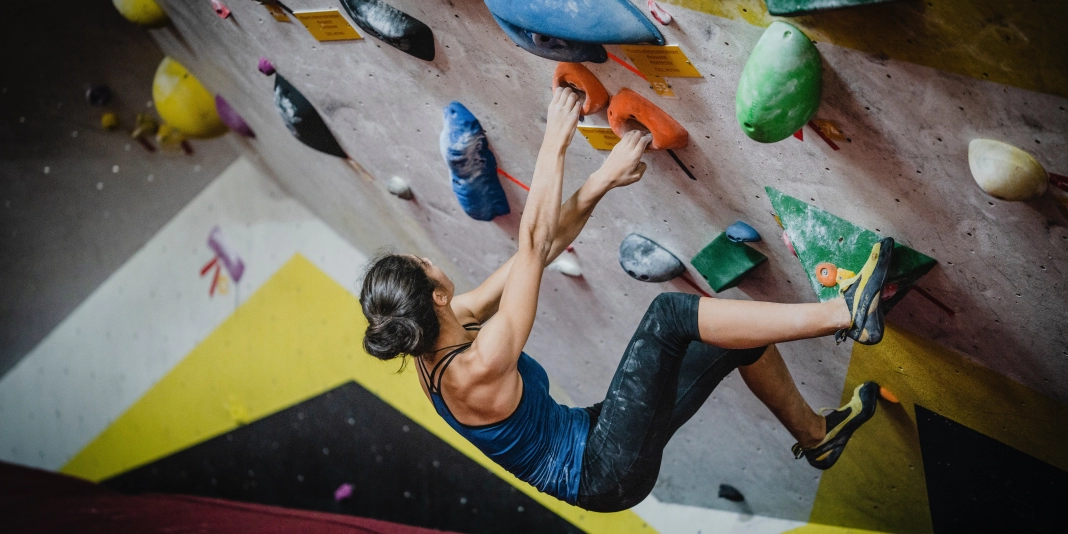 If you're a female climber on the lookout for the perfect pair of climbing shoes that will fit your feet like a glove, you've come to the right place. In this guide, we'll delve into the world of women-specific climbing footwear and provide you with tips and suggestions to help you find the ideal shoes for your feet. Whether you have narrow feet, wider feet, or any other unique foot characteristics, we've got you covered. So, let's jump right in and explore the key considerations for women's climbing shoes.
What's the key to finding climbing shoes that fit women's feet perfectly? It's all about understanding the design differences and considering factors like foot shape, shoe type, and proper fit.
Considerations for Women's Climbing Shoes
When it comes to climbing shoes, finding the right fit is crucial for both performance and comfort. As women often have different foot shapes and dimensions compared to men, it's essential to explore the unique aspects of women's climbing footwear. Let's go over some important factors to consider when choosing climbing shoes for women.
1. Understanding Women's-Specific Designs
Many climbing shoe brands now offer women-specific models designed to cater to the nuances of the female foot. These shoes usually feature narrower heels, lower volume toe boxes, and slightly softer midsoles. Women's-specific designs take into account the shape and size differences, ensuring a more precise and comfortable fit for female climbers.
Join The Newsletter
Subscribe to get our latest content by email. We won't send you spam. Unsubscribe at any time.
2. Determining Your Foot Shape
Before starting your search for the perfect climbing shoes, take a moment to assess your foot shape. Do you have narrow feet or wider feet? Understanding your foot width and volume will help you narrow down the options and prevent discomfort or slippage while climbing.
3. Selecting the Right Shoe Type
Climbing shoes come in various styles, each tailored to different types of climbing. Consider the type of climbing you engage in most frequently and choose a shoe that suits your preferred style. Whether you're into bouldering, sport climbing, or trad climbing, there's a shoe out there to enhance your performance.
4. Trying Them On: The Importance of Fit
Once you've identified your foot shape and determined the appropriate shoe type, it's time to try them on! Climbing shoes should fit snugly without causing pain or discomfort. Your toes should be slightly curled inside the shoe, providing optimal grip and precision. Take the time to try on different models and sizes, and don't hesitate to seek advice from experienced climbers or knowledgeable staff at climbing gear stores.
5. Considerations for Narrow Feet
If you have narrower feet, look for climbing shoes with a narrower last (the shape and width of the shoe). Shoes with a low-volume toe box and a more tapered shape can provide a snug fit for narrow-footed climbers, minimizing any excess space that could compromise performance.
6. Considerations for Wider Feet
For climbers with wider feet, opt for shoes with a wider last. Look for models that offer a roomier toe box and accommodate the width of your feet comfortably. Remember, the goal is to find a shoe that feels secure without squeezing or causing pain.
Most Commonly Asked Questions
How tight should climbing shoes be?
Climbing shoes should fit snugly without causing pain or discomfort. Your toes should be slightly curled inside the shoe, ensuring a secure fit for optimal performance.
What if I have high arches?
If you have high arches, consider seeking climbing shoes with a supportive midsole that provides adequate arch support. It's important to find shoes that cater to your specific foot structure to ensure comfort and performance.
Are lace-up or Velcro closure shoes better?
The choice between lace-up and Velcro closure shoes is a matter of personal preference. Lace-up shoes provide a more customizable fit and allow for easy adjustments, while Velcro closure shoes offer convenience and quick on-off capabilities. Experiment with both closure systems to see which one suits you best.
Conclusion
Finding the perfect pair of climbing shoes for women involves understanding women-specific designs, determining your foot shape, selecting the right shoe type, and prioritizing a snug and comfortable fit. With these considerations in mind, you'll be well on your way to scaling new heights and enjoying your climbing adventures to the fullest.
✕
Looks like there is missing information!
Something went wrong, a report has been sent to us to check what happened.
Looks like there was an issue
Comments
You must be logged in to comment!
No comments yet, be the first!