Exploring Various Climbing Chalk Varieties: Pros And Cons
Maximize your climbing performance with the right chalk. Explore different types of chalk, compare benefits and drawbacks, and choose your ideal grip enhancer.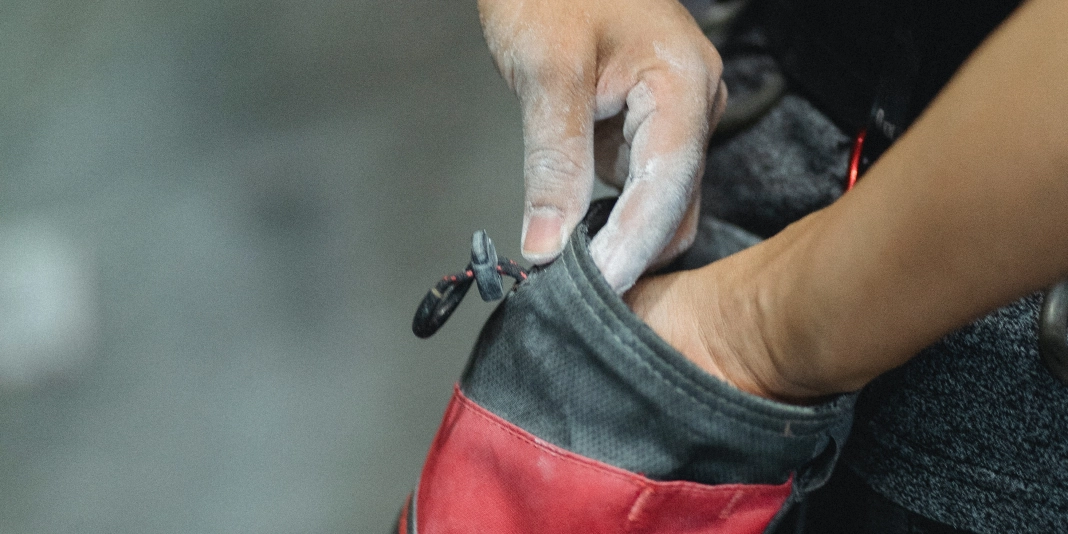 Climbing chalk is one of the most essential items in a climber's climbing bag. Chalk enhances climbing performance by reducing sweat, which leads to enhanced grip due to more friction and less slipping. This becomes increasingly crucial in higher-grade climbs where holds become more difficult to grip. With a plethora of options available, it can be daunting to navigate through the numerous types of climbing chalk and brands. Let's go through the different types of climbing chalk and make sense of them so that you will have the information needed to try them out and decide which is best for you.
Magnesium Carbonate Chalk
Magnesium carbonate chalk, also known as regular chalk, is the most commonly used and readily available climbing chalk. This type of chalk is probably the easiest to buy as it is found in almost every climbing gear shop and also in gym shops as well. It comes in a few different forms, including blocks, powder, and loose chalk. Here are its pros and cons:
Pros:
Cost-effective: Regular chalk is usually more affordable compared to other types, making it a popular choice for climbers on a budget.
Effective for sweaty hands: It absorbs moisture and sweat effectively, ensuring a secure grip even during intense climbing sessions.
Cons:
Requires frequent reapplication: Due to its high porosity, regular chalk tends to wear off quickly, necessitating more frequent reapplications.
Dustiness: The fine particles of loose chalk can create a cloud of dust, leading to respiratory irritation, especially in enclosed climbing spaces.
Join The Newsletter
Subscribe to get our latest content by email. We won't send you spam. Unsubscribe at any time.
Liquid Chalk
Liquid chalk is a convenient alternative to traditional powder chalk. It consists of a mixture of alcohol and magnesium carbonate, and it is applied as a liquid that dries quickly on your hands. Let's explore its pros and cons:
Pros:
Long-lasting: Liquid chalk provides a longer-lasting grip compared to regular chalk, reducing the need for frequent reapplication.
Less messy: As the chalk is in liquid form, there is minimal dust or residue, resulting in a cleaner climbing experience.
Cons:
Limited reusability: Once liquid chalk dries on your hands, it becomes difficult to reactivate. Reapplication or combining it with regular chalk may be necessary for extended climbing sessions.
Higher initial cost: Liquid chalk is generally more expensive than regular chalk, which can be a deterrent for climbers on a tight budget.
Chalk Balls
Chalk balls are small mesh or fabric bags filled with powdered chalk. They are a favored choice for climbers looking for a more controlled way of using chalk. Let's examine their pros and cons:
Pros:
Controlled application: Chalk balls provide a measured and controlled amount of chalk, preventing excessive use and reducing dust.
Less wasteful: The porous material of the chalk ball ensures that chalk is distributed evenly, preventing unnecessary spillage.
Cons:
Limited customization: Chalk balls may not offer the same level of customization in terms of grip as loose chalk or liquid chalk.
Prone to clumping: Over time, chalk balls can become compacted, resulting in clumps that are less effective at providing chalk for optimal grip.
So Which Type Of Chalk Should You Get?
While powdered chalk is the common go-to option for most climbers, understanding the other types of climbing chalk and their pros and cons can help you make a better decision on which is right for you.
✕
Looks like there is missing information!
Something went wrong, a report has been sent to us to check what happened.
Looks like there was an issue
Comments
You must be logged in to comment!
No comments yet, be the first!