Essential Gear For Rock Climbing: A Comprehensive Guide
Explore the must-have gear for rock climbing, from shoes and harnesses to helmets and chalk. Elevate your climbing journey with the right equipment.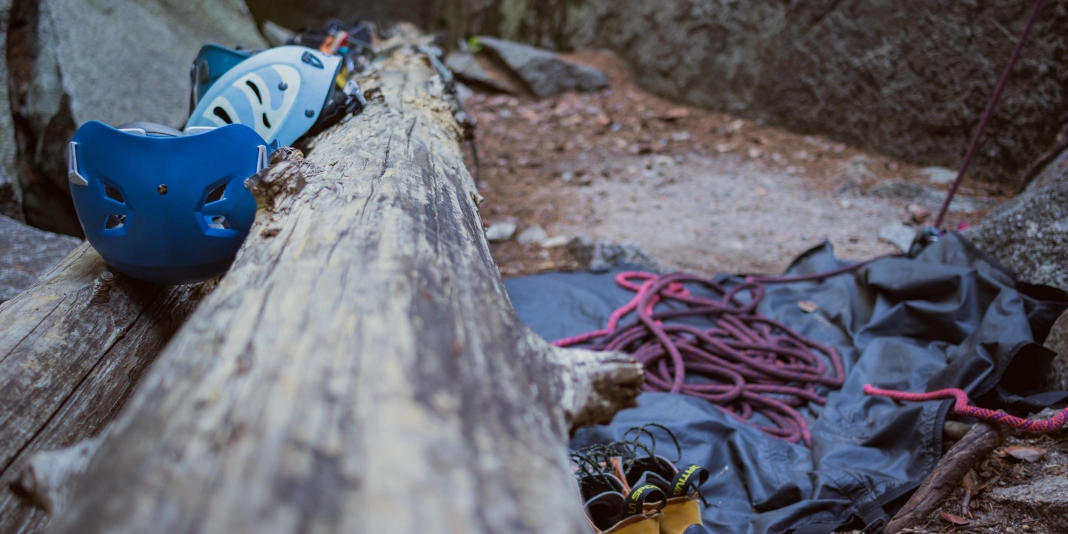 So, you're getting ready to take on the world of rock climbing? Awesome! But hold on a sec, you can't just show up with your enthusiasm—you need the right gear to rock your climb. Whether you're a fresh-faced newbie or a seasoned climber, having the essential gear by your side can make all the difference as you conquer those vertical challenges.
Climbing Shoes: Traction at Your Toes
Imagine dancing on the side of a cliff—well, that's basically what climbing is. Your shoes are your dance partners, providing the grip you need to pull off those cool moves. These specialized shoes have sticky rubber soles that cling to even the tiniest holds, giving you the confidence to tackle challenging routes and reach new heights.
Harness: Your Safety Seat
This isn't your typical belt. Your harness is like the ultimate safety seat, keeping you attached to the rope so you can go up and come down without a hitch. Designed with sturdy straps and buckles, a harness distributes your weight evenly, preventing uncomfortable pressure points during extended climbs. It's your lifeline, ensuring you're securely connected to your climbing partner and the rope that supports your ascent.
Join The Newsletter
Subscribe to get our latest content by email. We won't send you spam. Unsubscribe at any time.
Helmet: Safety First, Always
No, it's not a fashion statement. Your helmet is like a trusty sidekick, protecting your noggin from falling rocks and unexpected knocks. Climbing involves moving in unpredictable environments, where loose rocks or accidental bumps can pose risks. A helmet shields your head, reducing the chances of injuries and allowing you to focus on the thrill of climbing.
Chalk and Chalk Bag: Keeping It Cool
Gripping holds with sweaty hands? No thanks. Chalk is your secret weapon for a firm grip, and your chalk bag keeps it handy whenever you need a boost. Climbing can be intense, causing your hands to sweat and compromising your grip on holds. Chalk absorbs moisture, keeping your palms dry and enhancing your control on the rock. The chalk bag, attached to your harness, ensures you have a quick and convenient supply within arm's reach.
Belay Device and Carabiner: Safety 101
Here's the deal: you don't want to go up without a way to come back down safely. These tools are like your climbing insurance, making sure you and your partner are always connected. A belay device controls the rope's movement during belaying, enabling a controlled descent and preventing sudden falls. Paired with a locking carabiner, it ensures a secure attachment to your harness, creating a safety net for both you and your climbing partner.
Climbing Apparel: Dress for the Climb
You wouldn't go to a party in a tuxedo, right? Climbing pants and shirts are like your climbing wardrobe, keeping you comfortable and protected as you tackle those routes. Climbing apparel is designed for movement and durability. Climbing pants or shorts offer flexibility, allowing you to stretch and reach without restriction. Moisture-wicking shirts manage sweat, keeping you cool even during intense climbs.
Rope: Your Vertical Lifeline
Climbing without a rope? No thanks. A strong rope is like your lifeline, letting you go up high and come back down. Ropes are the backbone of roped climbing, securing you to your belayer and allowing safe ascents and descents. Different types of ropes offer varying levels of stretch and strength, catering to different climbing styles and terrains.
Quickdraws: Clipping Essentials
Quickdraws are like the fancy clips that connect your rope to the wall. They're like your climbing keys, making sure you stay safe and secure as you ascend. Quickdraws consist of two carabiners connected by a sturdy nylon sling. They're used to clip the rope into bolts or other protection points on the route, ensuring that you're protected against potential falls.
Slings and Webbing: The Swiss Army Gear
These things are like the MacGyver tools of climbing. They help you make anchors, extend protection, and handle all sorts of climbing challenges. Slings and webbing are versatile tools that can be used to create anchors, extend quickdraw placements, and equalize protection. They're an essential part of a climber's toolkit, allowing you to adapt to different situations on the wall.
Nut Tool: The Gear Whisperer
Trad climbers know what's up. A nut tool is like that friend who's always prepared—helping you place and remove gear like a pro. Trad climbing involves placing protective gear like nuts and cams into cracks for safety. A nut tool is a handy gadget that helps you remove stuck gear, making it easier to clean up after your climb.
Crash Pad (for Bouldering): Land Softly
Bouldering isn't just about going up; it's also about coming down safely. Crash pads are like your personal cushions, ensuring a soft landing after those high-flying moves. Bouldering involves climbing shorter routes without ropes, and falling is part of the game. Crash pads provide a cushioned landing surface, reducing the impact on your body and minimizing the risk of injuries.
The Final Say: Gear Up and Climb On
From shoes that provide grip to helmets that ensure safety, each gear piece acts as a reliable companion on your climbing journey. Keep in mind, climbing isn't just a pastime; it's a rewarding adventure. Equipping yourself with the right gear can transform your climb into an unforgettable experience.
✕
Looks like there is missing information!
Something went wrong, a report has been sent to us to check what happened.
Looks like there was an issue
Comments
You must be logged in to comment!
No comments yet, be the first!