How Do You Approach Multi-pitch Climbs?
Learn how to tackle multi-pitch climbs with confidence. Learn the essential techniques and strategies for a successful ascent.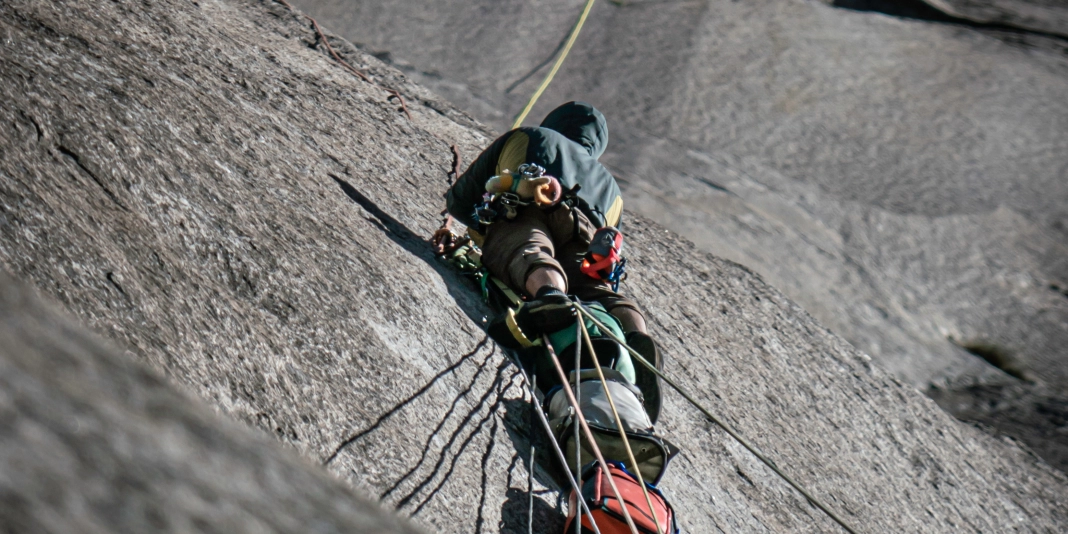 Multi-pitch climbing is an exciting experience that takes climbers to greater heights and challenges. These climbs are more complex than single-pitch routes, involving longer ascents and increased exposure. To tackle multi-pitch climbs successfully, it's essential to have a well-structured approach. In this guide, we'll explore the techniques, strategies, and considerations for approaching multi-pitch climbs with confidence.
Join The Newsletter
Subscribe to get our latest content by email. We won't send you spam. Unsubscribe at any time.
What Is Multi-Pitch Climbing?
Multi-pitch climbing involves ascending routes that are too long for a single rope length. Climbers tackle the ascent in multiple segments, or "pitches," each connected by belay stations.
Key Differences from Single-Pitch Climbing:
Unlike single-pitch climbing, where you complete the route in one go, multi-pitch climbs require careful planning, route-finding, and communication between climbers.
Essential Techniques and Strategies
Equipment Selection and Usage: Proper gear is crucial for multi-pitch climbs. Ensure you have a reliable harness, helmet, rope, belay device, slings, carabiners, and climbing shoes. Learn how to use this equipment effectively for safety and efficiency before actually heading out to the climb.
Efficient Rope Management: Managing ropes during multi-pitch climbs is essential. Learn techniques like stacking and flaking ropes to prevent tangles and snags. Keep the rope organized to reduce time spent at belay stations.
Effective Communication: Clear communication between climbers is critical. Use signals or agreed-upon commands to convey information, especially when you're separated by significant distances and noise.
Navigating the Climb
Route-Finding: Thoroughly research the route before you start. Familiarize yourself with key landmarks, pitches, and potential hazards. Having a topo map or route description can be invaluable.
Belay Stations: Identify and utilize secure belay stations where you can anchor safely. Ensure there's enough space for both climbers and gear.
Safety Considerations
Rappelling Techniques: Multi-pitch climbs often involve rappelling to descend. Learn proper rappelling techniques, including setting up a rappel anchor, using a backup, and controlling your descent.
Anchor Building: Know how to build secure anchors at belay stations. This skill is crucial for your safety and the safety of your partner.
Conclusion
Multi-pitch climbing offers an elevated sense of adventure and accomplishment. While it demands additional skills and preparation compared to single-pitch climbs, the rewards are equally significant. By understanding the techniques, strategies, and safety considerations involved in multi-pitch climbing, you can embark on these grand adventures with confidence.
Remember that multi-pitch climbing is a journey of both ascent and descent. Proper planning, efficient rope management, effective communication, and a commitment to safety are key elements of a successful multi-pitch climb. As you ascend through multiple pitches, you'll not only conquer the rock but also your own limits, making each multi-pitch climb a memorable and transformative experience.
✕
Looks like there is missing information!
Something went wrong, a report has been sent to us to check what happened.
Looks like there was an issue
Comments
You must be logged in to comment!
No comments yet, be the first!