How Can You Overcome Fear While Climbing Heights?
Learn about effective strategies to help conquer fear and anxiety while climbing heights. Build confidence and enhance your climbing experience.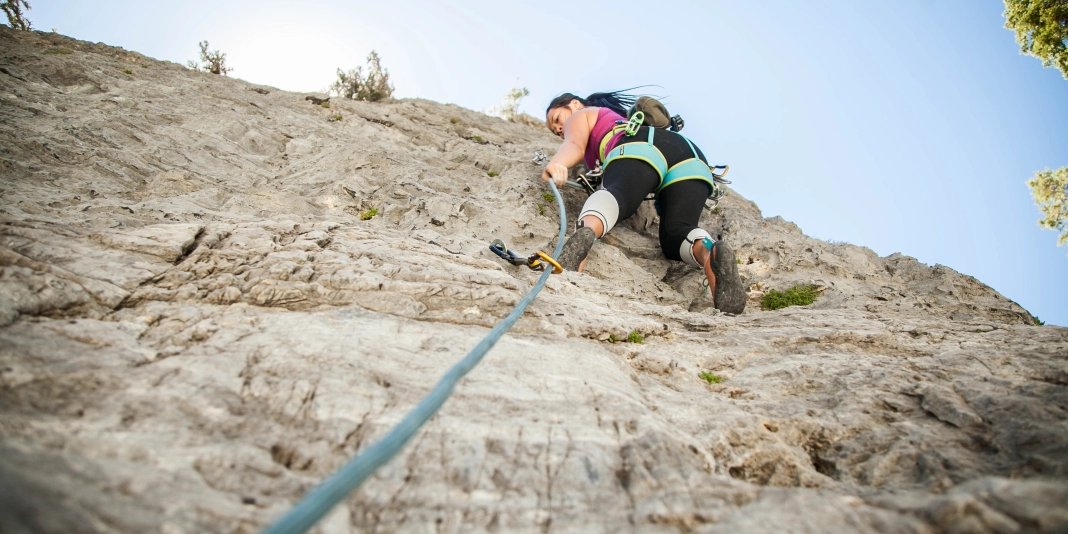 Climbing to great heights can be an exhilarating experience, but it often comes with its fair share of fear and anxiety. Whether you're a novice or an experienced climber, managing fear is essential for enjoying your climbing journey to the fullest. In this article, we'll explore strategies to conquer fear while climbing heights, build confidence, and enhance your overall climbing experience.
Join The Newsletter
Subscribe to get our latest content by email. We won't send you spam. Unsubscribe at any time.
Why do climbers experience fear while climbing heights?
Fear of heights, also known as acrophobia, is a common and natural response. It's rooted in our evolutionary history when heights posed genuine threats to our safety. When you're perched high on a cliff or dangling from a rope, your body's fight-or-flight response can kick in, leading to fear and anxiety. For many, this is true even from just the thought of climbing high, without even getting on the wall.
What are the physical and mental symptoms of climbing anxiety?
Climbing anxiety can manifest in various ways. Physically, you might experience a racing heart, trembling limbs, or shallow breathing. Mentally, you may have intrusive thoughts of falling or losing control. Recognizing these symptoms is the first step in managing fear.
How can climbers build confidence in high-risk situations?
Confidence is key to conquering fear. Start by setting achievable goals. Gradually increase the height and difficulty of your climbs as you gain experience. Surround yourself with supportive climbing partners who can provide encouragement and guidance.
Are there techniques to manage fear during a climb?
Yes, there are several effective techniques:
Breathing Exercises: Practice deep, controlled breathing to calm your nervous system and stay focused.
Positive Visualization: Visualize successful climbs and imagine yourself confidently reaching the summit.
Mindfulness: Stay present and focus on the task at hand rather than dwelling on fears.
Progressive Exposure: Gradually expose yourself to higher heights to desensitize your fear response.
Self-Talk: Use positive self-talk to counteract negative thoughts. Remind yourself of your skills and training.
What role do proper training and preparation play in fear management?
Training and preparation are vital. The more skilled and knowledgeable you become, the more confident you'll feel. Ensure you have the necessary climbing techniques, safety knowledge, and equipment familiarity. Regular practice builds competence and reduces anxiety. Having the confidence that you know what you are doing can help reduce fear and anxiety.
Conclusion
Fear while climbing heights is a common challenge, but it's one that can be conquered. Recognize that fear is a natural response and, in some cases, a valuable survival instinct. By understanding the fear of heights, recognizing climbing anxiety, building confidence, using fear management techniques, and prioritizing training and preparation, you can gradually overcome your fear and enjoy the heights with a newfound sense of confidence.
✕
Looks like there is missing information!
Something went wrong, a report has been sent to us to check what happened.
Looks like there was an issue
Comments
You must be logged in to comment!
No comments yet, be the first!